Bible Class and Sunday School at 9:30 a.m., Divine Service at 10:30 a.m.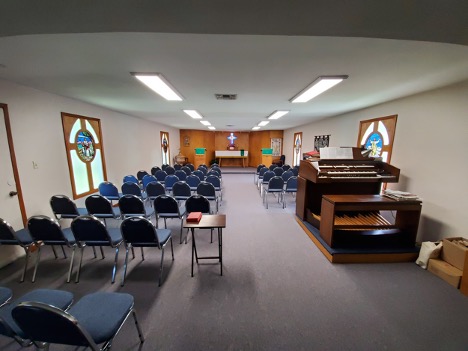 We worship Jesus Christ every Sunday Morning with a service beginning at 10:30 am. We also study God's Word with a Bible Class beginning at 9:30 am. Our worship services include scripture readings from pre-selected pericopes to ensure that our worship covers all of the doctrines of Holy Scripture. Our Bible Classes focus on a variety of topics. Please contact our pastor to find out what we are currently studying. Everyone is welcome to attend both parts of our weekend worship. We hold both of these services at 201 Princess Dr. Corpus Christi, TX 78410.
Resurrection Lutheran Church
201 Princess Dr.
Corpus Christi, TX 78410
Our church also supports services for a group of believers in the Houston area. Please contact Pastor Naumann for details about these services.