Bible Class and Sunday School at 9:30 a.m., Divine Service at 10:30 a.m.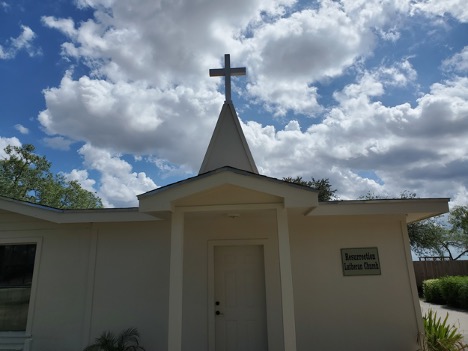 We are in the beginning stages of restarting our Vacation Bible School Program at Resurrection. After a period of years when we did not have many youth, the Lord has blessed us with a reinvigoration of young souls at our congregation. In order to nurture and serve these souls our church is planning on holding VBS each summer and perhaps during the intersession weeks of the Tuloso Midway School District's school year. Please contact our Pastor for information regarding these schedules. Thank You and we hope to see you there!
Resurrection Lutheran Church
201 Princess Dr.
Corpus Christi, TX 78410
Our church also supports services for a group of believers in the Houston area. Please contact Pastor Naumann for details about these services.