Bible Class and Sunday School at 9:30 a.m., Divine Service at 10:30 a.m.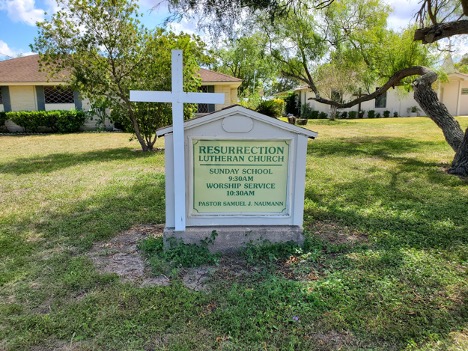 Thursday Afternoon Bible Study
Our Church holds a Bible Class every Thursday afternoon beginning at 1 pm. These classes are held throughout the entire year except during the seasons of Advent and Lent, which typically occur in December and March/April. If you would like to know what is the current topic of the class, please contact our pastor.
Resurrection Lutheran Church
201 Princess Dr.
Corpus Christi, TX 78410
Our church also supports services for a group of believers in the Houston area. Please contact Pastor Naumann for details about these services.